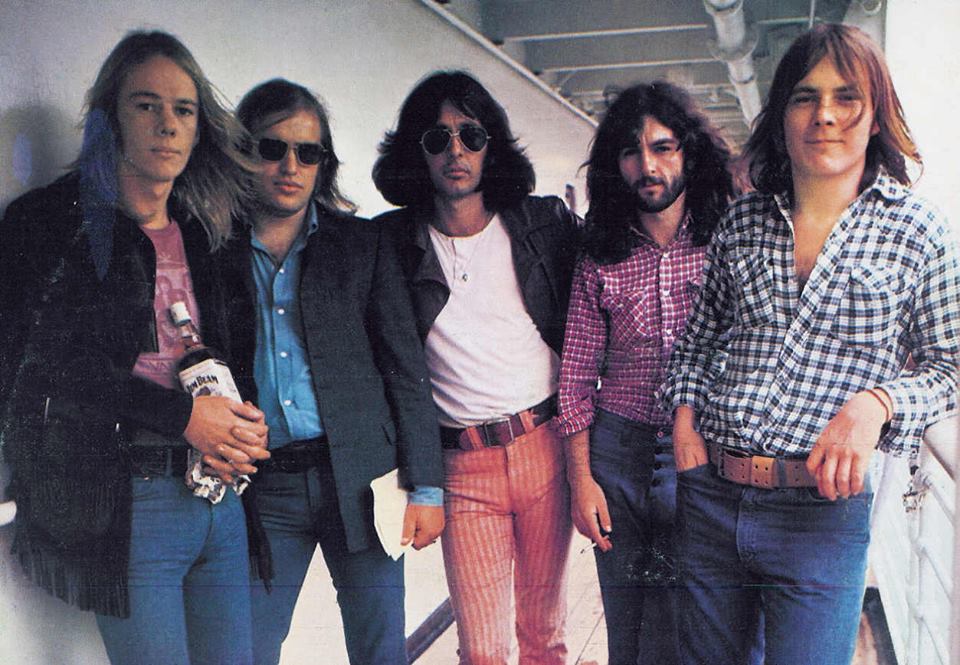 Flying Circus embarking for the US on Arcadia 1971
(L-R Colin Walker, Doug Rowe, James Wynne, Terry Wilkins, Sam See)

Thanks to Nick Black of Southern FM, I recently had the privilege of talking with my former band mates from Flying Circus, Colin Walker and Terry Wilkins and the band's original manager, John Sinclair about Doug Rowe who died in July this year.
The Circus was Doug's band and it was great to have a chance to reminisce about, and pay tribute to, a very good and talented man. We will all miss him.

The podcast is 2 and a half hours - there was much to cover.
http://www.southernfm.com.au/music/the-purple-haze-archive-presents-a-tribute-to-doug-rowe-of-australian-coutry-rock-pioneers-flying-circus-on-podcast/